Introduction
About 2 months ago my company decided to go fully remote, because of the coronavirus crisis, since one of theirs intentions is having a culture of remote work making this was a good opportunity to try and see how it goes.
In this article, I will share my findings and problems that i have faced during quarantine while working remotely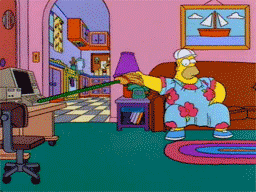 First days
The initial days were awful, every time I tried to get something done my brain kept distracting with other things like seeing Youtube videos and Netflix. But since the client that I was working with, also gone remote, the attention that they needed was lesser than usual, meaning that my distractions didn't interfere at all with my work.
In the second week my girlfriend joins me, she also gone work from home, which means that I had to work or a least between 9 pm to 5 pm without distracting her, so it made me work on something around that time.
Covid-19 Initiatives
In the following weeks my CEO encouraged most of his employees, with a project on hold, to embrace some covid19 initiative, and here is when I started to develop more focus, in about 2 weeks I end up spending every single hour. On some of those initiatives, one of them was chalome.com (an app to give random challenges). Some of initiatives internally within my company and others open source, and this motivated me a lot, adding more meaning to what I was doing, after all, it was an opportunity to learn and work with others.
Another thing that kept me motivated and enjoying these initiatives, where the number of experienced guys from my company that was joining too, which enabled a good opportunity for me to learn from them.
Focus, Focus and Focus
After a while, I guess my brain shifted. My thoughts about entertainment stopped to come, making me more focused on what I was doing and needed to get done, and i started to notice more productive days as new challenges appear.
I have noticed that when I seated on my chair my brain started to turn off all the thoughts that would distract me and forced me to focus on the things that matter. I think that a part of the motivation was related with initiatives I was working on, after all i was learning and working with others which motivates me.
Learning
Another thing that made me build more focus was the learning i was getting with all the initiatives and also with other resources. While working remote, every free time I had, I would spend it on learning. Enriching my knowledge is an activity that makes me motivated, trying new things is something that i enjoy. I have read some programming related books and watched FrontendMasters courses. Futhermore i started to dig in into open source projects.
Exercise
At the beginning I didn't exercise, I kept losing time with the nonsense that hadn't time left for exercise, go out, walk, running, nothing. After my girlfriend joins me in this journey every aspect of my life changed. I started to take breaks more often, eat less but more times a day, and even when the work time ended we always gone for a walk to stop thinking on the work, and take a fresh air.
Walk with someone have something mindful about, i noticed that my thoughts started to be more precise and less complex for example, in most of the problems that i faced on work or projects started to be simpler to solved.
Conclusion
This remote experience inspired me, at the beginning it was hard, but after the first weeks, this new routine started to stick and I started to understand when to work and when to get distracted, I can say that my girlfriend helped a lot, my advice is to block your focus, and love what your doing, if you don't it will be hard to have something done!
Note: This is my first post on this blog, please don't be hard on me, I'm trying to learn and get out of my comfort zone